The Philippine animation industry has experienced exponential growth over the last decade. With more studios producing animated films, TV series, and other multimedia content, the country has cemented itself as an attractive hub for animation professionals. This presents a valuable opportunity for aspiring animators to carve out a fruitful career.
Embarking on an animation journey requires dedication, strategic planning, and persistently working to build your skills. By learning from veterans, expanding your technical abilities, and actively seeking opportunities, it's possible to succeed as a 2D animator in the Philippines.
1. Gaining a Comprehensive Education

The first step is enrolling in an animation program at a reputable college or specialty school. Full-time diploma or degree courses allow you to completely immerse yourself in learning the artform. Look for a program that provides extensive hands-on training and covers fundamentals like:
Principles of animation: Timing, spacing, exaggeration, solid drawing, appeal. Mastering these principles is key to creating polished, professional animations.
Storytelling: Understanding story structure, narrative elements, editing, and how to translate stories visually through animation.
Software skills: Programs like Adobe Animate, Toon Boom Harmony, TVPaint, and Blender. Build proficiency in industry-standard software.
Design and drawing: Character design, background art, color theory. Having strong drawing and visual development skills is a must.
Reputable schools also provide opportunities to actively work on projects, shorts, and films. These are invaluable learning experiences and allow you to start honing your skills and defining your creative style. Here are some of the top schools in the Philippines offering courses in 2D animation:
2. Developing Technical Skills

In addition to the foundations, you need to develop proficiency in key technical skills like:
Key frame animation: Creating fluid motions by properly spacing and timing key frames. Mastering key framing is the cornerstone of 2D animation.
Inbetweening: Generating the in-between frames between key poses to achieve natural, seamless animation.
Camera angles: Selecting dynamic camera angles that best tell the story and match the mood.
Rigging: Creating bone, joint and controller structures for characters that make animating easier and more efficient.
Textures and patterns: Designing textures that bring characters and backgrounds to life in believable ways.
These skills will make you invaluable as an animator. Look for workshops and online tutorials to expand your technical knowledge outside of formal education.
3. Building Your Animation Portfolio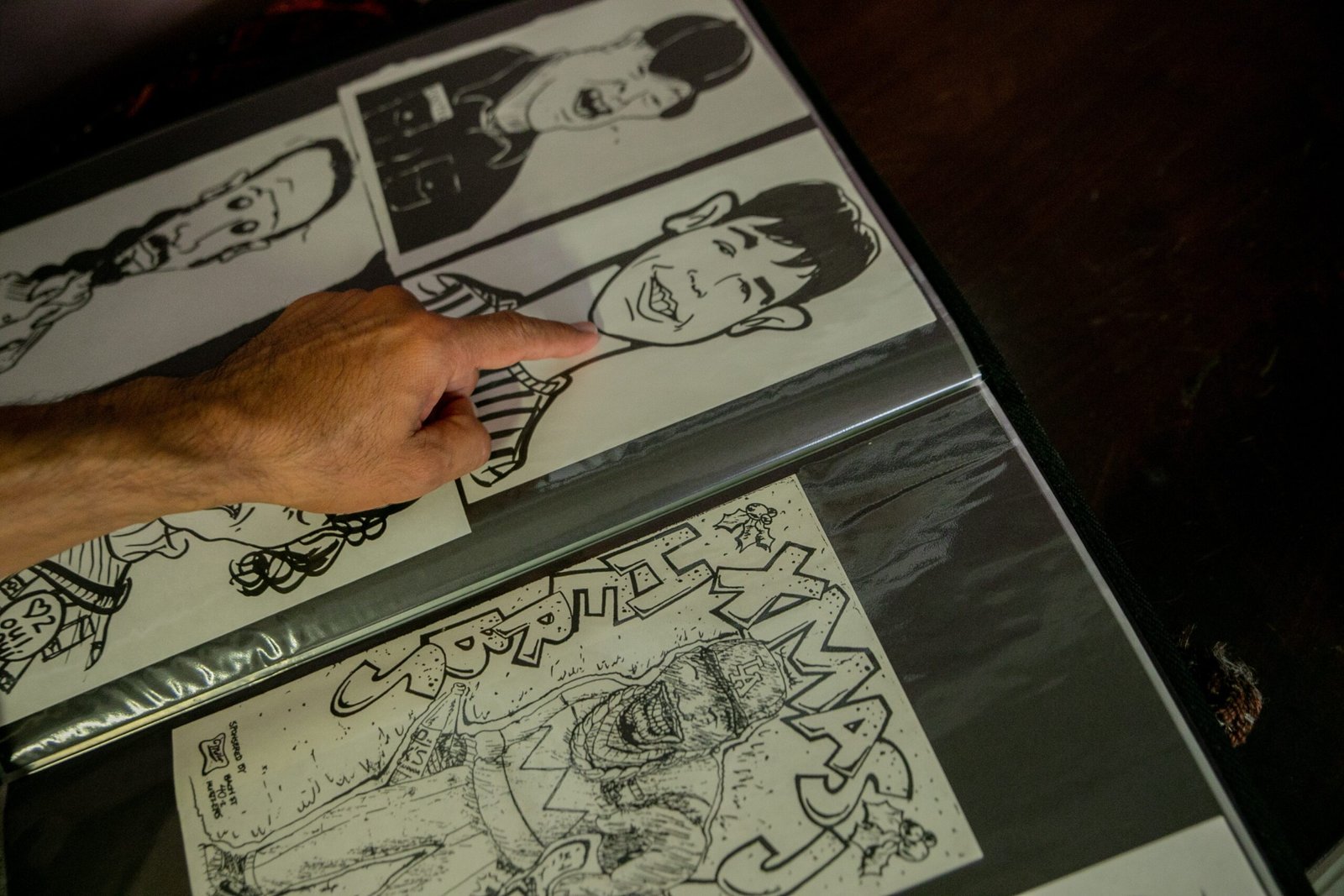 A stellar portfolio showcasing your animation skills is absolutely vital for landing jobs. Treat portfolio-building as an ongoing creative process throughout your studies and career.
Your portfolio should include:
Class assignments: Animation exercises, shorts, and semester projects from school.
Independent projects: Animations you've independently created including shorts, loops, and character studies.
Collaborations: Work produced together with other artists and creatives.
Style experiments: Animation pieces in varying styles like cartoon, anime, realistic, etc. Showcase your range.
Process samples: Storyboards, concept art, work-in-progress snapshots. Provide insights into your creative process.
Best work: Lead with your highest-quality, most polished work. First impressions matter greatly.
Maintain an online portfolio through your website, Vimeo, YouTube, or Behance. This allows you to easily share your work with potential employers.
4. Getting Work Experience
Gaining real-world experience is key to launching your career. Look for these opportunities while studying:
Education: Enroll in animation degree programs at colleges like De La Salle-College of Saint Benilde, UP Diliman, or University of San Carlos. Choose a specialization like 2D, 3D, or visual effects. 
Internships: Apply for summer internships at animation studios like Mulave Studios Academy. Mulave Studios provides valuable internships that give hands-on experience in a real studio environment. Interning at Mulave Studios allows you to learn from industry veterans and build up your portfolio. It's a great way to kickstart your animation career.
Freelancing: Take on freelance gigs posted on platforms like Upwork and Fiverr. Build your client base and professional portfolio.
Indie productions: Contribute animation to indie shorts, games, music videos and other passion projects. It allows creative freedom.
Contests and festivals: Enter your shorts and loops into contests and film festivals. It provides exposure and feedback.
Assistant and volunteer roles: Take on assistant animator, clean-up artist or volunteer roles to learn from and network with industry veterans.
Any experience where you actively use your skills in real productions is incredibly valuable.
5. Networking Actively

Success in any creative industry hinges on actively building your network. Connect with the animation community by:
Attending industry events like the Manila Animation Festival to meet fellow artists. Follow organizers on social media for event updates.
Joining Reddit, Discord, Facebook groups and Slack channels for Philippine animators. Share your work and engage regularly.
Following animation influencers, studios and artists on Instagram and Twitter. Comment on and share their work.
Staying connected with classmates and teachers. They can recommend opportunities.
Reaching out for mentorships and portfolio reviews from veteran animators. Their feedback is invaluable.
Maintaining an online presence through a professional website, reel, and social media profiles.
Connections can lead to collaborations, job referrals, advice and more. Make networking a lifelong habit.
6. Developing Your Skills Continuously

Complacency can kill creativity and career growth. Even when working, you need to continually expand your skills and knowledge. Make it a habit to:
Rigorously practice fundamentals like perspective, anatomy and motion to keep improving.
Study films, watch tutorials, and analyze the work of veteran animators. Learn from the best.
Experiment with new styles, techniques, and software. Versatility makes you an asset to studios.
Take advanced workshops on topics like visual storytelling and character acting.
Learn complementary skills like illustration, modeling, rigging, and editing.
Stay updated on industry trends and innovations through animation blogs and podcasts.
Successful animators never stop honing their craft. Make learning a daily ritual.
6. Adapting a Growth Mindset

Progress in a creative field is not linear. You'll face rejections, setbacks, and plateaus along the way. Adopting a growth mindset is key to persisting through challenges on your animation journey.
Mindsets for success include:
Focusing on learning and improvement rather than just end results.
Embracing failures and feedback as opportunities to grow.
Recognizing abilities are developed through practice over time.
Finding lessons and inspiration in the success of others.
Prioritizing consistent small improvements through discipline and hard work.
Stay motivated by focusing on your own progress rather than comparing yourself to others. Celebrate every small win and milestone.
7. Animation in the Philippines Offers Great Potential
The local animation industry is ripe with opportunities for talented creatives ready to put in the work and make connections. With strategic planning, proactive learning, and persistence, it's entirely possible to build a thriving career as a 2D animator.
It's an exciting time to push your talents, develop your stories, and share them through captivating animation. Be strategic and stay resilient through the journey to reap the rewards.
Unlock Your Potential at Mulave Studios Academy
At Mulave Studios Academy, you'll get the specialized training, industry knowledge, tools, and creativity boost needed to turn your passion into a profession.
Our intensive diploma programs, taught by veteran animators, provide unmatched hands-on education. You'll master software, principles, storytelling, and technical skills essential for animation excellence.
We give you access to state-of-the-art studios to bring your imagination to life. Our faculty go above and beyond to nurture your talents through collaborative projects, portfolio building, and career mentoring.
Graduates leave not only with stellar portfolios but with lifelong connections in the industry. We open doors through internship opportunities at partner studios.
Don't just dream about making a mark in animation – take the leap and develop your skills at Mulave Studios Academy! Unlock your potential and invest in your future.
Sign up now and start your 2D animation career with Us!